Building Open Ponds
Who Would Benefit From This Book?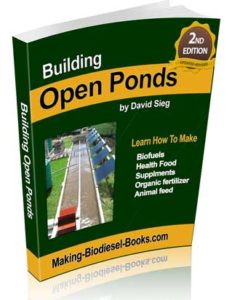 Farmers

Organic gardeners

Bio fuel researchers

Health food enthusiasts

Entrepreneurs

Teachers

Students

Survivalists


Why should you invest in Building Open Ponds?

Written for the layman

, or non-technical person.

The report highlights

different,

inexpensive methods

of

building open ponds

having a focus on bio fuels and bio-energy.

It provides

extensive details

on every aspect of building open ponds
It presents

numerous

examples

of what the pioneers in the field are doing in the algae energy domain.
It showcases methods of building

low-cost

open ponds at

home

.
It highlights

ways to build commercial open ponds

economically.

It provides current and future research areas in algae energy domain.

It provides

extensive knowledge on commercial open ponds

…what works, and what doesn't.

It provides

commercial research

, enabling

students, teachers,

and researchers to

quickly and easily

get up to speed.

It provides details for alternative algae products not just biodiesel – from algae.
Many people have asked me for an update to this book since it was first published in 2009, and a lot of changes have taken place since then. It's been a long time coming but it is finally completed and ready. Over 508 pages of information covering all aspects of building open ponds. This is the most complete treatment of this subject available anywhere.
Table of Contents



Book One: About Algae and Open Ponds
What can we do with algae?

The bio fuels perspective

Bio Fertilizers

Algae Fertilizers

Health Food Supplements

Animal Feed.

Organic Fertilizer

Cosmetics

Open Pond Overview

Where to Grow Algae

The Open Pond Design Concept

What you're Going to Need

How Big Should My Pond Be?

Open Pond Shapes

Round

Oblong (Raceway)

Closed

Bubble Covered

"Down and Dirty" Open ponds at Home

Site Considerations

Soil Conditions

Designing an Effective Open Pond

Small Pond Systems
"David really knows what he's talking about when it comes to biodiesel. And his new book "Building Open Ponds" shows it… it's 557 pages jam packed with tons of great information from growing algae in an old bathtub to large scale algae farms. Great details and pictures to make it as easy as pie even for the novice. David really goes the whole nine yards when he writes a book!

Bill Anderson, author http://www.electricitybook.com
Book Two: The "Down and Dirty" Guide to Building Open Ponds at Home
• Overview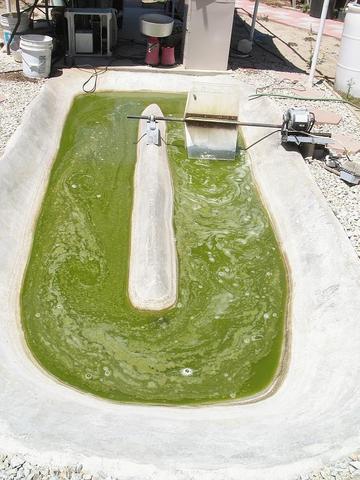 • Design Notes
• Building a Bio Pond
• When to Use a Bio Pond
• Bio pond Parts List
• The Bio Pond in Action
• Scaling Up From The Test/Biopond
• Overview
• Livestock water troughs
• Building Above Ground Backyard And/Or Pilot Scale Ponds
• Materials:
• Fabrication:
• Building a Backyard "Raceway" Open Pond
• Calculating the amount of algae per square foot of open pond.

"David,

This is a great book on how to make algae biodiesel using ponds. People around the world contact us all the time about creating renewable energy using algae. This book makes it possible for them to do so in their own back yard. Great job!

Vic. Garlington
Book Three: Commercial Open Ponds.
• Light
• Water
• Nutrients and CO2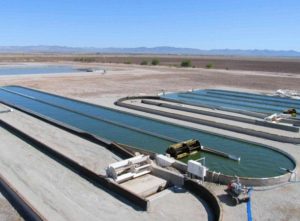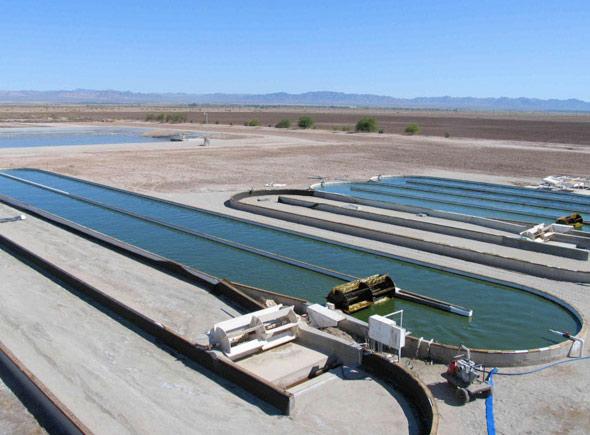 • pH Values
• Aeration and Mixing Of Algae
• Temperature of the Pond 5
• Salinity
• Risks and opportunities
• Land use:
• CO2: risks
• Nutrients: risks and opportunities
• Water consumption: risks and opportunities
• Genetically modified organisms (GMOs): opportunities and risks
• The Open Pond Design Concept:
• Scale-Up Challenges and Issues to Consider
• Stability and/or Contamination of Large-Scale Cultures
• System Productivity
• Nutrient Sources, Sustainability, and Management
• Water Management, Conservation, and Recycling
• Selecting Algal Model Systems or Study
• The basic flow, size and mechanics of your algal pond
• Water Chemistry
• CO2 and Carbonization of your pond
• Nutrient Recycle
• Nutrient Loss
• Resources and Siting
• Resource Requirements for Different Cultivation Approaches
• Pond Liners
• Pond Linings and Ratings
• The Paddle Wheel System
• Distal End Details:
• Contamination
• Bacteria.
• Insects
• Large Scale Harvesting of Algae
• Micro Straining
• Belt Filtration
• Settling
• Microalgae Flocculation
• Centrifugation
• Electroflotation
• Algae Drying Systems
• Flash drying
• Rotary Dryers
• Incinerators
• Toroidal Dryer
• Spray Drying
• Solar Drying
• Algae Yield in Open Ponds
• The Problem with extrapolating algae yields:
• Real world yields
• Power Considerations
• Algae Power
• Biogas Production by Anaerobic Digestion
• Anaerobic Digestion of Whole Algae
• Running DC Devices
• Running AC Devices
• Solar Energy
• Wind Energy
• Small "Hybrid" Solar and Wind Electric Systems
• Generators
• Algae Production Costs, Uncertainties and Challenges
• Challenges:
• R&D Challenges
• Feedstock challenges include
• Algal Biology
• Realistic Costs
• Example Lay-out of a Large Scale Biodiesel Farm
• Developing an Algae Economy
"I can't say enough about the quality information you have presented here and the fact that I can visualize making any one of the systems from the information you have given me in the book is a powerful motivator.

Howard Bankston
http://www.homegrownnutrients.com

Free Bonuses. More Killer Material!



Bonus #1:

A 57 page report by Ron Putt of Auburn University where he outlines a feasible plan for Alabama to create 3 billion gallons of fuel to supply ALL of Alabama's ground transportation needs. This is one of the most comprehensive plans I've ever found. I think this report is ground breaking and I'm proud to be able to present it here.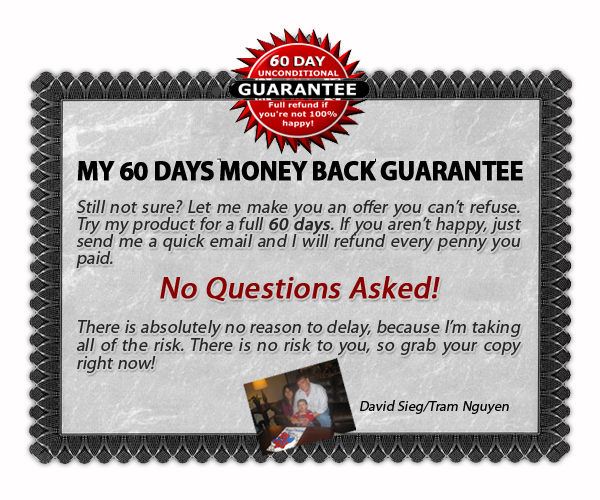 Yes, David, I Absolutely want to try your offer, I understand I'll get…
277 page, main book paperback of solid, no fluff, paperback shipped to me.
The paperback is full color, perfect bound, edition.
243 page eBook of bonus material in .pdf form
60 day money back guarantee
Printing and shipping my Amazon.com
You Can Get It All…

Fair Enough?

$149.99
There is absolutely no risk, whatsoever on your part.The burden to deliver is entirely on me. If you don't get immediate satisfaction then I'm the loser, not you.

NOTE: After you order, you will get INSTANT ACCESS to download the bonus reports onto your computer. The e-book format is .pdf
"Hi David,

Thanks for letting me know about your amazing new release, "Building Open Ponds" with me. I just finished reading thru it & thought it was fantastic! Your presentation of the great variety of uses for the algae that anyone can grow themselves was excellent.

In additional to detailing all the factors to consider & how to get up different sized open pond systems, you provide some great info on many other important aspects, including harvesting & de-watering steps.




Thanks also for including Ron Putt's feasibility study in your Bonus Materials — it's another great source of valuable information.

As you know, my organization, Terra Endeavors, is in the process of setting up small-to-moderate sized, commercial scale open-pond systems to provide rural communities in developing countries many of the algae-derived benefits you detail — nutritional supplements to fight malnutrition & for export revenue, bio ethanol, high-protein animal feed & organic fertilizer. This book will be instrumental in helping us design & operate the best system possible! I highly recommend Building Open Ponds to everyone with an interest in anything algae related!



Charles Abramson
Terra Endeavors http://www.terraendeavors.net
Digital Editions Are Available But Conditions Apply
Please read carefully
All digital books come with anti-theft software. (.java format) No exceptions, no .pdf's.

Will work on PC and Mac computers, (Windows better) Linux systems not supported.

Will NOT work on kindles. Ipads, Iphones, or other mobile devices.

Printing is NOT recommended.
Do You Prefer an Ebook?

$99

After you order, you will get INSTANT ACCESS to download the e-book and all the bonus reports onto your computer. The e-book format can be viewed on Mac or PC computers. Anti-theft software employed on all digital editions.

FREE Bonus Material Included

$99

NOTE: This is a downloadable ebook. No physical products will be shipped.
Disclaimer: All testimonials and comments are unpaid, and unsolicited. These comments reflect the viewpoints and/or experiences of a people named and you may, or may not have similar results. Information Specialists, Corp. makes no claims as to the success, or failure of your project. Information is presented as educational and informational only. Please observe all laws in your local area.
You can view our Refund Policy, Disclaimer,Privacy Statement, as well as our Terms of Service
© 2010 Information Specialists, Corp., All Rights Reserved. Unauthorized duplication or publication of any materials from this site is expressly prohibited.