Photos and email from a client.
—–Original Message—–
To: David Sieg [mailto:*********.com]
Sent: 22 December 2009 06:36 PM
From: *******, *******
Subject: RE: Making Algae PhotoBioreactors at Home Purchase
Thanks Dave. I am making headway. I built a pilot raceway about 18 months ago to produce ethanol. Here are some pics.
Rex
(South Africa)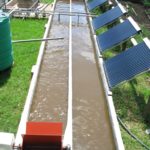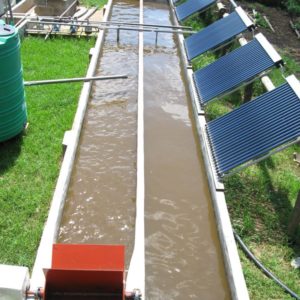 This was a part of a small scale pilot, or "proof of concept" project in South Africa.
Algae pond with solar panels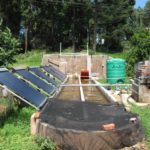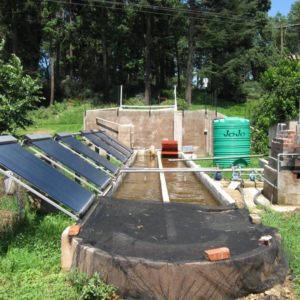 From opposite angle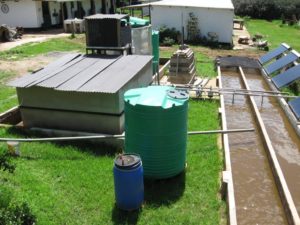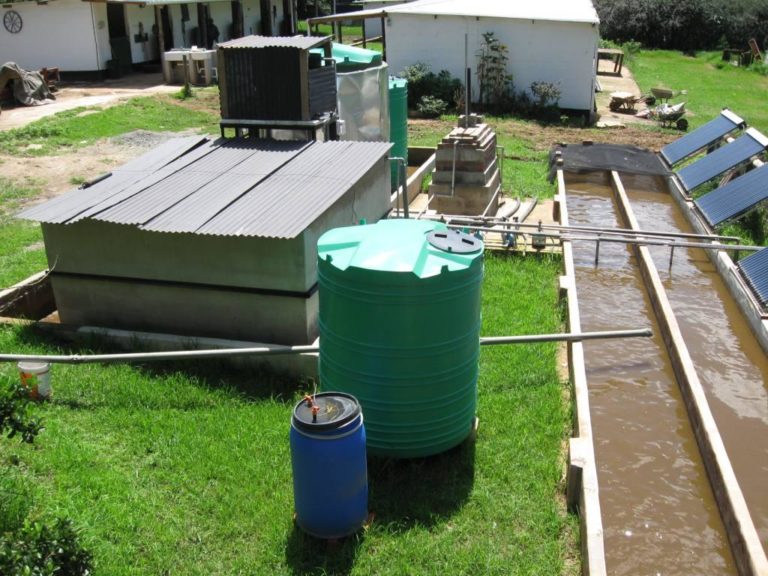 Plant Overview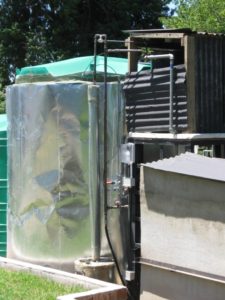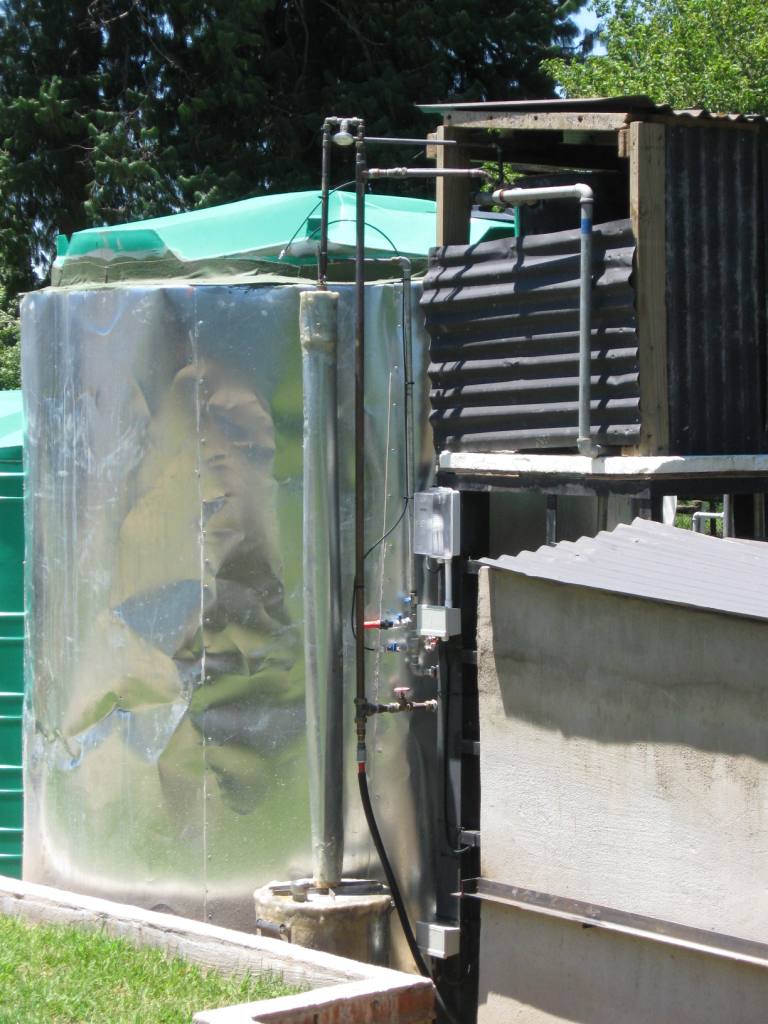 Algae Ethanol still
Kenya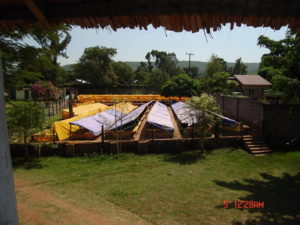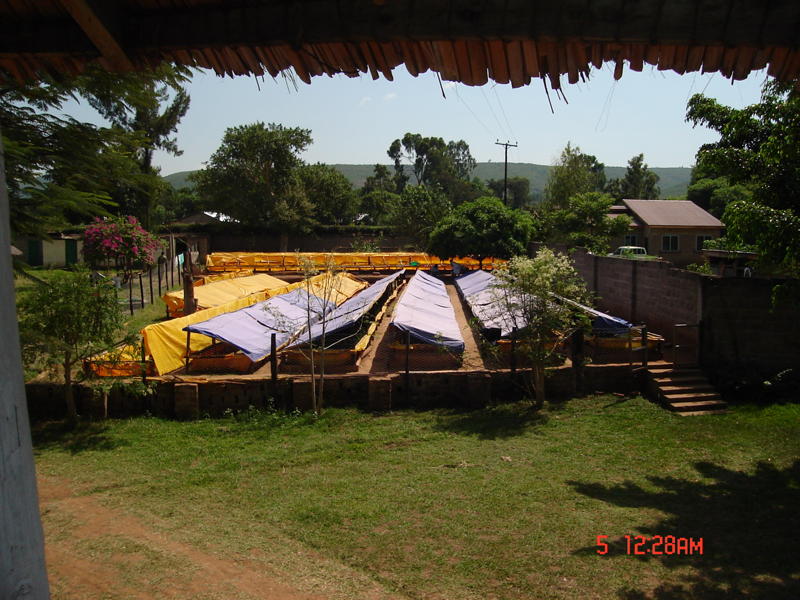 This project in Africa was to make biofuels as well as health food supplemts
Overall cultivation farm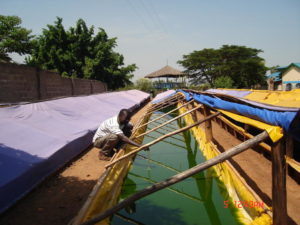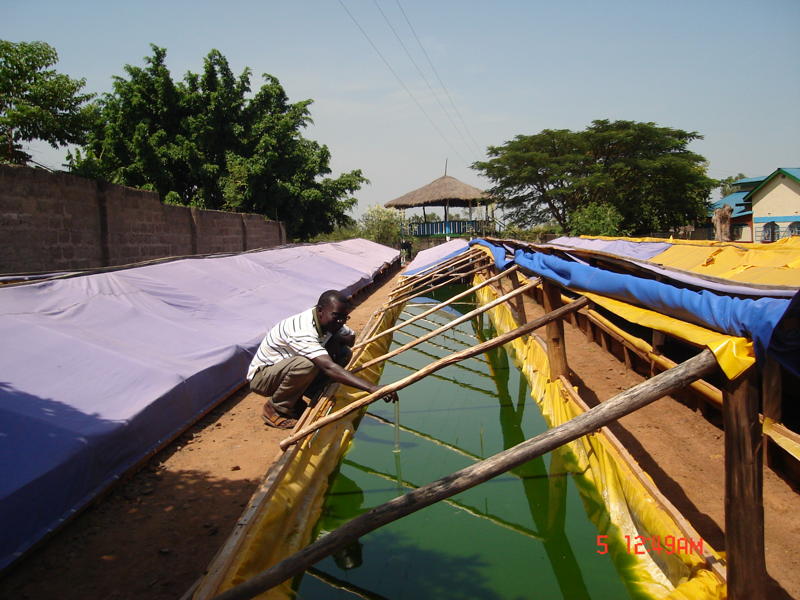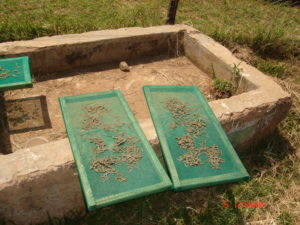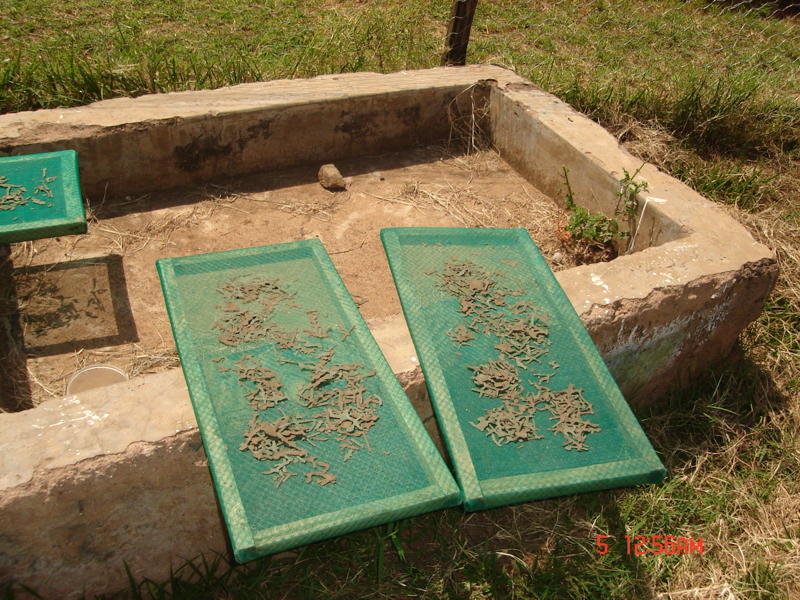 Dried algae on screen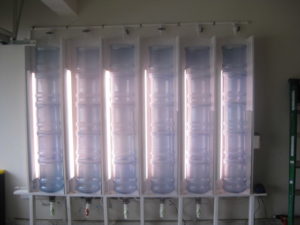 This is a 150 gallon bioreactor in my garage. From this small reactor, which cost less than $500 to build, I can make 10+ gallons of biofuel a week with continuous harvesting.