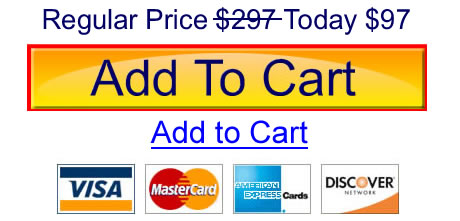 The "algae revolution" is upon us. Algae is one of the most powerful breakthroughs of the 21st. century. With algae bioreactor you can "grow your own…"



And much more..(science is only beginning to scratch the surface of this amazing organism.)
The problem is, good luck find a book that will explain in plain English how to build one, simply and easily. There are none. The only ones I could find expected you to have a Exxon-sized budget. The truth is, they can be built easily, and cheaply using parts found at your local hardware or home improvement store, or on the internet. In fact, you can get going and build an algae incubator for less than $35 bucks.
Who Would Benefit From This Book?
Farmers

Ranchers

Organic gardeners

Bio fuel researchers

Health food enthusiasts

Entrepreneurs

Teachers

Students

Survivalists
A simple algal bio reactor that cost less than $35

, and an hour to build and you can use immediately start growing algae. The best part is, do this correctly and
you'll never need to buy another algae culture again!

(Page 25)

The best place

to buy algae cultures, cheaply and inexpensively.

(Page

21)

A test bio reactor

that allows you to test 10 different strains, or 10 different variables at once.

This one

unit can save you YEARS of trial and error

(Page 38)

The "Bio reactor Diary"

Step-by-step instructions on how to get your PBR up and going. What

to do and when to do it!

(P

age 82)

How to build tubular Photo bioreactors

like the ones you see in the press releases for less than $150!

(Page 93)

How to DOUBLE THE CAPACITY

of a tubular bio reactor for a fraction of the cost.

(PAGE 130)

How to build a "F

ence" type bio reactor

that goes for tens of $1000's of dollars but you'll build it less than $200.

(Page 161)

How to build a 80 gallon home system

for less than $225 dollars.

(Page 196)

How to build a 150 gallon bio reactor

More than enough to satisfy most algae requirements.

(P

age 227)

Plus, lots more
All PBR's are scalable and can be built in different sizes
They can be scaled to just about any budget

All are made easily, from materials at hand.

All are made using basic hand tools.

All are inexpensive to reproduce.

All are functional, work, and perform the job they are built for.
In short, they are the real deal.
The best part is, you can build these PBR's yourself for a fraction of the cost.
Advantages:
Easily built using readily available parts.

Easy to take apart and clean.

Can be built with normal household tools.

Can be built in 2-3 days.

Easy to maintain and repair
Table of Contents
Overview of algae

and which strains you can use for various products, including…

Where to buy

the algae strains

inexpensively.

Illustrated overview of the building process.

How to build a low cost incubator

for less than $35

How to scale up your algal incubator

Detailed parts list with photographs

How to start your algae culture

Detailed parts list with color photos

Step-by-step instructions showing the PBR's in action.

How to build a tubular photobioreactor.

Detailed parts list with color
photos.

Step by step building
instructions.

Detailed parts list with color photos

Step by step building instructions.

Building a "Fence Type" Bioreactors

Detailed parts list with color photos.

Step by step building instructions

80 gallon (302 liter) water bottle Bioreactors

Detailed parts list and color photos

Step by step building instructions

Detailed parts list and color photos

Step by step building instructions
FREE Bonuses
Free Bonus Gift #1: The Photobioreactor Book of Patents: Ever wonder what the big boys are doing, and how they build their PBR's? I don't. I periodically check the online patent office. Now you don't have to because I did it for you. Cost: While this information is free online, if you wanted to buy if from a vendor, it would cost you $50 a month or more!
Free Bonus Gift #2: "The Bioreactors Diary:" This show my actual results using the same PBR's I built for this eBook. You get what strains I used, where I got them, the nutrient used, the light regimen, and full color photographs showing rates of algae growth. Cost: PRICELESS: No one else is sharing this knowledge!
Free Bonus Gift #3: The Online Resource List: This "Quick Guide" shows you where to go online to buy every part/resource necessary for building PBR's. (Including every place overseas you can buy algal cultures!) Especially useful for overseas buyers and/or people living in places where they don't have access to resources we have in
the USA. Cost: PRICELESS time saver if you're living overseas and have to shop by internet or deal with customs/importing issues.
Free Bonus Gift #4: The Shopping list: For every PBR presented, This bonus has a shopping list, including number of units to buy, where to buy them, parts number, and price. Including handy "check off's" so you know exactly what you've bought. This makes shopping for parts and components a breeze! Cost: PRICELESS if your time is worth anything. This cures the problem of the time, trouble, and aggravation of not buying the right parts, not enough parts, or the wrong parts.
Free Bonus Gift #5: FREE Updates: This book isn't finished. And until I finish it or get it to where I'm happy with it, early buyers will receive free updates.
Ask anyone who has bought my previous material…knows my word is good. I sent out free updates on my Algae biodiesel book for more than a year. More is
coming…including:
The "Closet Bioreactor":

Build a unit right into a closet, or any unused space.

Low Cost Harvesting Techniques.

Simple, inexpensive harvesting methods NO ONE is telling you about.

Adding CO2:

Accelerate your algae growth with CO2.

Home methods of producing CO2

LED light displays:

(The newest technology in PBR lighting)

Adding power, automatic lighting, and controlling aeration:

Hands free, automatic, operation, 24/7/365.

Adding Solar Energy:

Why not add solar energy and get your lighting free?

Simple Harvesting, and Drying techniques:

And more.
Making Algae Bioreactors at Home
—

You simply can't find this information ANYWHERE else.
Your investment in using "Making Algae Photobioreactors at Home" is completely guaranteed. In fact, here's my 100% Better-Than-Risk-Free-Take-it-To-The-Bank Guarantee:
After you order, you will get INSTANT ACCESS to download the e-book and all the bonus reports onto your computer. The e-book format can be viewed on Mac or PC.



Get ready to start growing all the algae you'll ever need.
Here's How To Order Right Now!
Click here for an instant download of this material. Once your credit card is approved, you will be taken to a special download page where you will download everything along with your FREE Bonuses. NOTE: Making Algae Bioreactors at Home is a downloadable eBook. No physical products will be shipped.



You will be downloading and learning from this breakthrough information within just a few minutes… and using it to master the art of growing algae.
Sincerely,
David Sieg
P.S. If you continue the same way, you're going to get the same results. What I'm offering you is the easiest, most risk-free way to try the Making Algae Bioreactors at Home so you can see for yourself how our scientifically developed and easy to build PBR's and proprietary techniques can help you increase your skill, improve your life, improve your health and save more money than you thought possible.

I will make a prototype and share the knowledge obtained. You are so good by sharing this information. God bless you!

Arsenio AbellanaCebu, Philippines
As with all private innovation today, this technology will probably be suppressed and, or, made illegal by the power elite. Getting started now will give the head start that will surely be necessary for any type of success. God Bless the "garage" engineers!

Allan Merrett

Calgary, Canada
Legal Information Disclaimer | Terms Of Service | Refund Policy| Privacy Notice