Follow up to "My eBooks Suck"
First, I think a number of people misunderstood my last newsletter. So to clarify,
I'm not going out of business,
Nor will I stop writing books. (I couldn't if I wanted to. A labor of love is exactly that. I'd do it for free if I could.)
I was only considering not publishing digital books any longer.
You spoke, I listened. How about a compromise?
First, I wanted to thank everyone who wrote in to me, both publicly and privately. Not only was it good hearing from you, but you also provided valuable feedback for me to evaluate my products with. I couldn't have done it without you. So again, thank you. I appreciate it.
How about I publish MY BOOKS as paperbacks, and have the bonus material ONLY as a .pdf?
That way, you still get instant information in .pdf format, but it also keeps my copyright secure.
I also wanted to share some of the feedback I received, since the comments didn't work in the beginning. Here are a few I received.
"Do not let the little people get you down.The people that whine to you are the same type who call Microsoft and complain because their cup holders, CD/DVD tray, has quit working. They are also the same people who want to give a copy to all their family and friends. Keep up the good work."
************************************************************************
David, don't give up!!!! You've done an excellent job over the years promoting algae. If people don't want to deal with the security that's their problem. Just let them know upfront that's a condition to buy. Hang in there! Maybe one day you can come down to Brazil and consult for me on a project here."
**************************************************
"I hope this is a publicity stunt because I didn't win crap! I ordered an ebook from you before and planned to order that $299 bundle next month. I'm sorry for the any problems you may have encountered. You're position is totally justified and I'm sorry it didn't workout. I don't think people realize the amount of stress you're under with constant complaints of a bad product or accusations of you stealing their money can do to a person. I don't think a vast majority meant any harm (some did). The good news is you're stress free. The bad news is my stress just went up. I hope you change your mind or somehow make this available privately because I need the books!
P.S. – You already know this. I've searched the web and you're the only one putting out great detailed information."
******************************************
"David,
I am very truly sorry that you are leaving the business and like you it has been my experience that people in general are just damn lazy. I have all of your book samples and I was hoping to be able to start buying the e-books at some point. I also wanted to say that it is because of you that I am going to school and I want to work in alternative fuels as a business owner. With you leaving the business that will make it that much harder to get the books. When or if I am able to start my business I want to work in both Algae and Hydrogen I can thank you for that much. Again I am really sorry to see you leave the business."
***********************************************************
"Just wanted you to know that I have enjoyed your books and your wit and your passion for several years.. You are a good man Charlie Brown.. keep up the good work.. the peanut gallery will always be there.. let them talk.. who cares..Maybe you are on the verge of some really great break through.. just had to move on from here..Let it shift.. all will be good."
************************************************************
"Generally. . . I agree E-books ( can suck ! ) are barely OK . . . And you can't curl up in bed with them and read . . . easily ) so I have read only bits and pieces of your algae books so far . . . technically you seem very convincing. Tell me more."
**************************************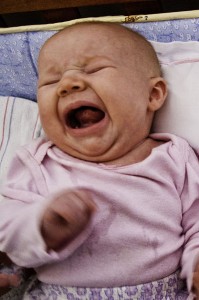 Did I get any negative emails? Yep, I got one. (A slow week…this one is pretty benign compared to some)
(Drum roll please) And now for…
"The Email of the Week"
"I requested a long time ago sell it on cd you never did you lost. still tells me you are a fake."
(Actually, I did try selling it on CD, no one bought them. You snooze, you lose. )
Actually, this is kind of fun. Maybe I'll do an "Email of the Week" section in these newsletters when I receive them. I get some doozies.
OK, on to other business…
So here's this week's question: We are down to 2 choices
1.) Sell the main book as a paperback and having the bonus material in .pdf?
2.) Keep things as they are and ignore the whiners and complainers.
Leave your comments below.